Missing my wonderful mother, Marge Shelly, on this day to honor moms. I was blessed with one of the best moms EVER!
In large part because of my mom's example, being a mother myself was a yearning desire. Thankfully I was blessed with two amazing children:
Emily Justine born in 1988 and Kyle Taylor born in 1992. I love my kids!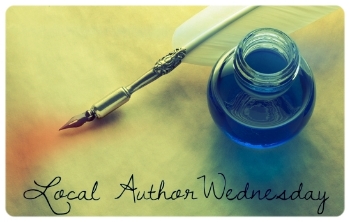 A friend of mine in the town where I reside invited me onto her blog as a guest. Isn't that sweet? Jessica Brooks is an author as well, her genre "young adult" fiction (see bio on Jessica down below) and her blog is My Thoughts Exactly where she has started a new program called "Local Author Wednesday" as a special time to highlight writers within the communities of the Central Valley in California. Nice!
I was up first, my post on May 1 accommodating Jessica's theme described like this: "In my book, Pity Isn't An Option, Jonas, the male main character, writes a few meaningful words on a particular item and ends up giving it to someone. I thought this would be a fun theme to carry on in the Local Author Wednesdays."
I think so too! What a fabulously unique idea! Naturally I chose Dr. George Darcy, the star of my most recent novel The Passions of Dr. Darcy. The exercise of seriously dwelling on which words he would consider the most memorable and important, and what object he would write them on, was really fun.
Come by My Thoughts Exactly to find out what George and I came up with. I am also hosting a GIVEAWAY of one copy of The Passions of Dr. Darcy (eBook or print, winner's choice), so be sure to enter that!
Local Author Wednesday: Sharon Lathan, author of The Darcy Saga
About Jessica Brooks
Jessica Brooks, writer of YA and Adult Fiction, resides with her husband of almost sixteen years, three awesome daughters, and a plethora of pets in Central California, where fog, frost, triple-digit heat and various items of produce arrive bountifully, depending on the season. (We won't even go there about all the cows.) She has an affinity for both coffee and owls, and loves to connect with other readers and writers whenever possible.
Pity Isn't an Option – Seventeen year-old Jonas' blood disorder has taken away everything that matters. Sixteen year-old Hattie's father is losing his marbles. When Jonas' perfectly healthy twin brother and Hattie's crazy dad are drafted into the President's army, Hattie's dad disappears. Jonas and Hattie embark on a journey to find him, and find something they'd lost long ago in the process.
Ever noticed that practically every time you visit Facebook the powers-that-be have changed something? It is impossible to keep up on the constant "improvements" but if you are hanging out on FB once in a while just for fun, it does not matter all that much. In my case, since I use my Facebook author page as my top networking and marketing tool on an equal par with my personal website/blog, being aware of the new stuff is important. Recently a series of discussions on one of the author loops I belong to prompted me to seriously investigate how my Facebook experience could be better. This not only benefits me in reaching new readers, but in interacting with the fans I already have. And to be honest, I really like Facebook and want MY time there to be entertaining!
First off I decided to consolidate my personal profile and professional profile into one. In the process I did a whole lot of friending and unfriending, which felt really weird! Now everyone is all on my author profile – HERE. I learned some tricks in how to create "lists" so I can keep tabs on family and people I personally know through work, church, childhood, etc. Then there are my various author-related contacts who needed to be separated for easier following. Lastly, and just as important, my readers!
Sharon Lathan, novelist

For the latter, utilizing my PAGE and keeping the focus there better serves me, and you. Therefore, while one has to have a "profile" on FB in order to create a PAGE, I won't spend as much time cross posting to both. My author page – found HERE: https://www.facebook.com/SharonLathanNovelist – is where the biggest action will be. SO, if you want to keep tabs on the Sharon Lathan Happenings, be sure to LIKE my PAGE!
So what is new on my Facebook Author Page? Glad you asked!
1) I recently added a new banner – very cool, I must say. It is the image I use for my bookmarks, created by me using the incredible program Gimp. To make it easy, clicking the banner image leads to an easy link to this website, as does clicking the profile image or the link listed below my name.
2) The best tip of all was learning how to tweak the "tabs" underneath the banner. Admittedly, I have largely ignored those options aside from adding the occasional photo. Wow! Talk about an eye-opener to realize what could be done there! Now I have a bunch of super-neat extras that you have to check out! Simply click the square to access. Only 4 are visible at all times, the others revealed by clicking the tiny arrow to the right.
Let me go over each one, in order of appearance—
PHOTOS: All pages and profiles have this. I went through and updated the albums, especially, and added a ton of new images that I hadn't gotten around to uploading. All related to my publishing career in some way, and purely for fun and enlightenment.
MEET SHARON: A bio, basically. Much more extensive than what is on the Facebook "about" area, but not as complete as the bio I have here on my website. There are links to my email, Twitter, website, and Austen Authors as well.
BUY MY BOOKS: This page is linked to Amazon. All of my novels are listed with the ratings, a few reviews, the synopsis, and a link to purchase. The "get a free chapter" button connects to The Writers Block where I have sample chapters to read.
CHAT: A new forum for discussion, questions, praise, or anything YOU want to add to interact with me. This page is all about connecting with me! Ask a question… I will answer. I already have two threads ready for a discussion of The Passions of Dr. Darcy. I am waiting to hear from my readers and fans of George! Comment here on my website are abundantly welcomed, naturally, and I will always respond, but since people seem to love cruising on FB, having a chat option right there will be a bonus.
WEBSITE & BLOG: Clicking the linked hearts will instantly transport you to this website. Well, not YOU as in your body – no Star Trek beaming going on! Facebook isn't THAT cool… yet. But your browser will open automatically open a new page for my website.
NEWSPAPER: Have you seen and subscribed to my daily newspaper History, Romance, & Austen? You are missing out! Each evening a new edition can be delivered to your email inbox, the digital newspaper presented by Paper.li compiled of newsy bits pulled off the internet from sources I have designated. I am focusing on item of Regency and English history, Jane Austen, romance novels, literature in general, and a few other surprises. Clicking this link will show the latest edition for your reading pleasure, and offer you the option of subscribing if you wish.
PORTRAIT GALLERY: Clicking this tab will again take you away from Facebook, opening a new browser page for my fabulous Darcy Saga Portrait Gallery hosted by SmugMug. Literally thousands of pictures inhabit the ten albums in the gallery. There is an album for each novel in the Darcy Saga series, one for Matthew Macfadyen, one for Regency Era items, one for Fashion (Indian and Georgian Era), and the last stills from the 2005 Pride and Prejudice.
MY YOU TUBE: A feed from my YouTube Channel -
www.YouTube.com/SharonLathanNovelist – showing a few of my favorite videos, including my book trailer. More are on YouTube, but these are the ones I really love. An eclectic collective of humor, Austen bits, music videos, and more. I'll add to this as I uncover videos I love.
MY PINTEREST: Yes, I am on Pinterest! More images I love on a bunch of boards. More Regency images, hot guys, Pride and Prejudice, Jane Austen, funnies, Disneyland, movies, music, and lots lots more. Clicking here will bring up my Pinterest page, and all the boards and pins I have accummulated so far, as well as a link off-Facebook to my Pinterest page.
FAVORITE PLACES: Here on my website I have a comprehensive linking list of wonderful websites and blogs. I encourage everyone to check it out: LINKS. On my Facebook page, this tab opens to a page with a few relevant links, mostly ones to the pages on this website, but also a selection of others. I am sure I'll add to this from time to time.
I have a few ideas for the other tabs, but haven't gotten them worked out as yet. The above should keep you busy for a while! Now get over there, "LIKE" my page, and check it out! I'll be waiting for some Dr. George Darcy discussions!
I can't believe my fabulous novel – The Passions of Dr. Darcy – has already been out into the world for a week! My, how time flies! Sadly part of my busyness this week was getting taxes done, which is never fun. Probably should have planned such an unpalatable task for before my big launch week, right? Oh well, it is now accomplished and while poorer in the bank account, I remain rich in my enthusiasm and happiness over The Passions of Dr. Darcy!
Have you read it yet? NO!?! What are you waiting for? LOL! I am hoping to schedule a "discussion" in a week or so – either here or on my Facebook page. A sort of interactive and fun Q&A. How does that sound? I'll keep you posted on that.
Those folks who have read the novel are loving it. At least all the feedback I have gotten thus far has been positive. I have to share some of the terrific feedback bits received–
Megan Bettag wrote: "The Passions of Dr. Darcy by Sharon Lathan – such a fantastic book! Better if you've read the other books Sharon's written but you would still be able to follow the story even if you hadn't read the others. Dr. Darcy is the uncle of Fitzwilliam Darcy from Pride and Prejudice. Great book, wonderful descriptions, interesting characters, funny at times, serious at others, heart warming and heart wrenching at times. I loved it!"
Kelli Crowe: "I just finished The Passions of Dr. Darcy. If I had realized the last page was the last page…I would have savored it more! I was like, "Glossary…what? It's over!" It was so well done. Now, please tell me you are working on the next one:)"
Karen Stone:  "This book provides a slow build up of romance wherein George first comes to terms with his own self identity. His character is one of beautiful generosity and unselfishness. This novel is a scrumptious bundle of deliciousness: one that tricks you into believing you are finding your special someone and solidifying relationships with those closest to you."
Christa Vail: "Of all her books thus, far this one was so wonderful I could not put it down. Her vivid explanations make one feel as though you are taken back in time, you feel as though you could actually speak to Dr. Darcy yourself. Her descriptions of medicine and traditions are amazing.
"Saroya Naomi: "This story provides Pride and Prejudice fans another lovely member of the Darcy family. Dr. Darcy's character, like William Darcy, is easy to fall in love with. He is humorous, caring, intelligent, a truly lovely Englishman. This book provides a beautiful portrayal of the medicine world in British India. And of course we also again briefly meet our beloved Elizabeth and William. I would highly recommend this book to all the Jane Austen fans, and everyone who loves historical romances."
Highlighting my week was a stunning review from the New York Journal of Books. The entire review is incredibly long, and very detailed (Read *SPOILERS*) but I loved this because it revealed how intently the reviewer, Toni V. Sweeney, read and appreciated the novel. Far too many "professional" reviewers make remarks about the novels they review that leave me wondering if they read past the back cover blurb or first two pages! Toni clearly did, AND as evidenced by her fabulously written review completely understood the plot and purpose of The Passions of Dr. Darcy.
The entire review can be read here: New York Journal of Books review of The Passions of Dr. Darcy
In case you want to avoid spoilers until you read the novel – Again, what are you waiting for?!?! – here are my favorite remarks:
". . . a splendid tale of one man's determination . . . to be the best in his chosen profession . . . and to find love."

The passion of the title pertains to love, of course . . . of that George Darcy has for women, but it also relates to his concern for his patients and his integrity in treating them. In this context, Dr. Darcy has three passions women . . . of India . . . and his love of medicine . . . not necessarily in that order.

Though there's sex in the story, it's couched in the vernacular of an Austen novel so it's more emotionally than graphically descriptive. Nevertheless the narrative is evocative of great passion.

A portion of the story is told through George's journals, written to various deceased family members. His observations on the development of his nephew Fitzwilliam as an infant, a child, an adolescent, and later the adult man winning Elizabeth Bennett's heart, bring new facets to that character as originally presented in Jane Austen's novel.

Anyone who has read Pride and Prejudice will enjoy this story though that isn't a prerequisite. One doesn't even have to read the other entries in this series since this could also be a stand-alone.
Indeed I am happy dancing! So, how about those of you who have read it? Thoughts? Questions? I am open for discussion!!
Many thanks to author Linda Banche for this lovely review of The Passions of Dr. Darcy. Posted on her blog – Linda Banche and Her Historical Hilarity – Linda has nothing but wonderful praise for George Darcy and his tale of adventures. I'm posting the review in its entirety below, but feel free to visit Linda's blog as well.
Review of The Passions of Dr. Darcy by Sharon Lathan–
The Passions of Dr. Darcy, the latest of Sharon Lathan's Darcy Saga, sweeps us along on a voyage to the exotic India of 200 years ago as seen through the eyes of the flamboyant, arrogant, and compassionate physician, George Darcy, Mr. Darcy's uncle.
English, but embracing all things Indian, George bridges the gap between the European and Indian ways of life with his skill in medicine, his humanitarianism and his joy for life. For thirty years, he travels to the every reach of the subcontinent, healing the sick and injured, while experiencing his own share of joy and tears along the way.
The Passions of Dr. Darcy is not your typical Regency tale, and Ms. Lathan's George is not your typical Regency hero. While he is gorgeous, rich and a gentleman, he is also a talented, skilled physician who worked hard to achieve his proficiency. And with all his advantages, not everything goes his way, especially in the matters of love. Ms. Lathan's talent for evoking emotion makes us laugh and cry along with George as he experiences the heady joy of love found, and all too often, the blackest despair of love lost.
The larger-than-life George's story could only take place against a canvas as spectacular as he is. India, the lush, vibrant land of fairy tales, is the perfect locale. Sumptuous descriptions and a wealth of historic detail set a stage as compelling as the hero.
The Passions of Dr. Darcy is that rarity these days, the large novel. Right from the beginning, the story grabs you and never lets you go. A true joy to read.
I am thrilled to report the first reviews from readers! Thanks to the ARCs I sent out and my publisher providing early access, I am seeing a few lovely reports filtering in. On Amazon, there are three 5-STAR reviews! Thanks to Vee, Cherri, and Anasheh. Read their thoughts HERE. Since the nature of the review-game means not all of them will be positive, I am determined to enjoy the excellent ones when they come along. LOL! On Goodreads there are 3 reviews so far (including Ahasheh's), this one posted today a 4-Star review with this section a wonderful summation–
This story provides Pride and Prejudice fans another lovely member of the Darcy family. Dr. Darcy's character, like William Darcy, is easy to fall in love with. He is humorous, caring, intelligent, a truly lovely Englishman. This book provides a beautiful portrayal of the medicine world in British India. And of course we also again briefly meet our beloved Elizabeth and William from Pride and Prejudice. I would highly recommend this book to all the Jane Austen fans, especially to the Pride and Prejudice fans and everyone who loves historical romances.
In other cool news, The Passions of Dr. Darcy is steadily climbing in the Amazon sales ranking. At this moment, the novel is ranked #24 in Kindle sales and #99 in print sales for "medical fiction" – Sweet! How that translates to actual numbers is impossible to know, but I'll assume it means thousands. Hehe…..
The funny thing about celebrating a novel release is that the party is entirely within the cyberworld, while I sit before my computer wearing my comfortable clothes and fuzzy slippers. I have little idea what is really happening, unless I read a review or the comments on Facebook, my blog, Austen Authors, and so on. Not that I really want to get all dressed up and trade the comfy slippers for tall heels, mind you! It is simply a tad surreal, and even after seven previous novels with their "launch parties" I am still not used to how odd it is to celebrate without real balloons or firecrackers. Ha!
That is why the above mentioned enthusiastic comments and early reviews are so awesome! Makes the whole thing feel real. Knowing that people besides just me are holding The Passions of Dr. Darcy in their hands helps tremendously. Knowing at least a few people have actually bought the book is a nice boon too!
So thanks to all who have whooped and hollered with me. I love every last remark and exclamation point! I love the pictures that have been shared and the hundreds of Tweets! You have made my release party possible! And to let you know how special the connection is, here are a few samples–
It was just delivered at work. Squee! Goodbye productivity! Hello Dr Darcy! ~ Courtney
Congratulations, Sharon! I am so excited to read this book! Ever since you first told me about it, I have looked forward to its release. ~ Syrie James
Aargh! I thought I would be able to download on the iPad, but no such luck, and I am in airports all day today. Nooooooooo ~ Jenni
I can hardly wait to start reading this book and just might make my daughter do chores allll day tomorrow for not letting me know this came in the mail today!! Haha! You are the BEST and have captured my heart with this Darcy Saga! ~ Shannon
Thank you, thank you, thank you, got my new book last night on my Kindle – can't wait to dig in! ~ Kelly
I'm saving this book for tomorrow. I've read every other part of it already, studied the map, and avoided the story. Tomorrow I have all day and night to read! YAY!!! Thanks, Sharon! I've loved the little tidbits you've shown us along the way. I can't wait to dive in and get lost in George's story. ~ Roz
Happy launch day for the spectacular novel 'The Passions of Dr Darcy' by the wonderful and very talented Sharon Lathan. Well it's the 2nd here in Sydney so I couldn't hold in the excitement any longer! ~ Vee
Reading now.. so moved by the first 5 chapters already! love it ~ Nancy
I downloaded my copy this morning! I can't wait to embark on this journey with Dr. Darcy!!! ~ Natasha
I have managed to get through about half of the book whilst life has been overwhelming me and I love it!!! Once I finish I will post a review on my normal spots. You've done it again my dear!! I loved George before, I adore him now. ~ Stephanie L
Hello my friend!! Congrats, the book is beautiful and I can't wait to dive in!! Enjoy your day. ~ Kerry
Isn't everyone so AWESOME! Love you all, so much! And thanks to Anasheh for the picture below, taken at a Los Angeles area Barnes & Noble. I don't have a book store close to me, so love seeing it on a shelf outside my office. Don't forget the giveaway happening on Austen Authors, and come back to see what fun I have in store for The Passions of Dr. Darcy Launch Party here on my blog!

Parents: James and Emily Darcy
Born: January 12, 1767; oldest by five minutes to identical twin Alexander
Siblings:  Mary (10 years older) James (7 years older), Estella (4 years older), Alexander, and Philip (8 years younger)
Birthplace & Residence: Pemberley in Derbyshire, England
Mature appearance: Tall and thin; eyes azure blue; brownish-black, thick, wavy hair; high, sharp cheekbones; large, straight nose; thick brows; high forehead; full lips; prominent teeth; athletic build; extremely handsome.
Childhood characteristics & hobbies: mischievous; active; curious; adventurous; climbs trees; rides horses; whittles wood; avid reader; lighthearted; laughs frequently; fiercely devoted to and inseparable from twin Alex; teaser; reckless; fearless; gifted healer of animals; intelligent; quick learner; ear for languages.
Significant childhood events: Marriage of sister Mary to Baron Oeggl of Austria in 1777; departure of James to Cambridge in late 1777; death of his twin Alex on April 17, 1779 at the age of twelve.
Adolescent characteristics & hobbies: serious; somber; rides horses; hunts; sharp, edgy wit; quick tempered; independent; studies medicine and related sciences; rebellious; kind; empathetic; vigorous sportsman; competitive.
Significant adolescent events: At thirteen begins studies with local physician, Dr. Meager; at fifteen apprentices to local apothecary, Mr. Jones; in 1782 Estella marries Mr. Xavier Montrose of Exeter, Devon; James marries Lady Anne Fitzwilliam in 1783; death of mother, Emily Darcy, in 1784; enters Trinity College at Cambridge University to study medicine in 1784 at seventeen years of age.
Young adult timeline:  From 1784 to 1789 George rarely returns to Pemberley. He dwells in a small house near the University with six other medical students. Visits with family are brief and typically in London at Darcy House. A notable exception is a family holiday to Brighton in April 1787. Concurrently during the five years George studies at Cambridge, he also works in several London hospitals, attends lectures and apprentices at the Company of Surgeons (later the Royal College of Surgeons), and joins the Society of Apothecaries to learn about medicines and gain admission to the Chelsea Physic Garden. In 1787 he lives in Paris for half the year while studying at the Pitié-Salpêtrière Hospital, missing the death of his niece Alexandria and the birth of his nephew Fitzwilliam.
Adult characteristics & hobbies: driven; focused; energetic; arrogant; intolerant of ineptitude; riding horses and sporting events; occasional socializing with male friends; rare female interactions; irreverent; joking; prone to laughter; charismatic; loyal; gifted healer; calming; superb diagnostician; respectful; unconcerned with societal rules or nonsensical propriety; strikingly handsome; uncommonly tall; eccentric; somewhat flamboyant.
By December 1788 George completes the necessary education and is granted his medical doctorate degree from Cambridge. In February 1789, one month past his twenty-second birthday, George applies for licentiate from the Royal College of Physicians. Despite his scandalous application to the field of surgery and association with apothecaries, the Royal College authorities accept his application (and payment). Dr. George Darcy passes the examinations with high marks, and is awarded the license legally required to practice medicine in England. He is also asked to accept a candidacy into the Royal College of Physicians – a fellowship all but assured in record time – but George politely declines.
Instead, he enlists as a physician with the British East India Company at the headquarters in London, and accepts an assignment as ship surgeon en route to his contracted position as resident doctor for the EIC military compound on Bombay Island in India. Pending his departure in June, George leaves London for Pemberley.
It is there, on a sunny day in April of 1789 that The Passions of Dr. Darcy begins.
Happy Easter everyone!
I do hope your weekend celebrations are wonderfully fun and relaxing. As much as I would love to send all of my wonderful readers chocolate bunnies and marshmallow eggs, I am forced to make do with a different type of delicious treat: An excerpt from The Passions of Dr. Darcy! I never wrote of George celebrating Easter while in India, so chose a random snippet from a visit to Pemberley that I hope you will enjoy. Remember that the official release is in TWO DAYS! I'll be celebrating with giveaways and fun. Be sure to pop in during the week. I'll be sharing my fun, and would love to hear from you as you receive your copy of my latest novel and begin reading!
Now, here is a teeny sampling to tide you over until the complete text is in your hands—
On January 6, James entered the library and saw George standing at a window and staring fixedly toward the west meadow. "What has captured your attention, Brother?"
"Your son." George gestured with his teacup. "I have never in my life seen a boy his age ride a horse with such reckless abandon and skill while at it. He truly is remarkable."
James joined him at the tall window. "He is a natural. Father was very proud of him."
George heard the sadness in James's voice, as well as a current of anxiety. "Why are you frowning, James? Does it disturb you that William has a greater affinity for the equestrian portions of Pemberley Estate over the agriculture and… whatever else you do?"
James laughed, shaking his head and flashing a sidelong glance at George. "You never did have any interest in where our wealth came from, did you?"
"Not in the least. But don't take it personally. I am still not interested in business matters."
"As long as you have money for food, right?"
"Well, yes, there is that. I enlisted a bookkeeper in Bombay to keep track of my finances, including the stipend Father would regularly send, which I always told him I did not need and hope you will cease doing, but aside from perusing the quarterly report he compiles, so I know I have enough for food and clothes, since I really do like clothes, I pay scant attention."
"He could be robbing you blind."
George shrugged. "I would think less of him if he did not skim a bit of the excess off the top, but I was raised as a Darcy, so some of the business lectures penetrated my skull. Don't worry, James. He is a legitimate financial wizard. I trust him. My investments are intact, and I have safeguards in place to ensure a stable financial future. Now, what has you bothered about William?"
"Not that he loves horses, I assure you. The truth is, I think Fitzwilliam will eventually be far smarter than me and a better manager for Pemberley when the time comes. I only worry that he finds a balance. He is so damned serious, George, and humorless except for rare occasions or with certain people, such as his cousin Richard or Mr. Wickham's son George. I fear for how Father's death will affect him."
"I was thinking along the same lines, to be honest." He recounted the conversation between he and William prior to Mr. Darcy's death. "Naturally you know your son better than me, but I know what you mean of his tendency toward moroseness. Still, I don't think I would worry overly. He is young and the young are astoundingly resilient. In another year or two, he will discover girls and then you will be wishing he were hiding in the stables."
"I'll lock him in the stables if he is anything like you."
"Hey! I wasn't that bad! And it isn't my fault if the pretty maids thought I was irresistible. But just in case, I wouldn't suggest banishment to the stable complex. All that soft hay and dark corners, you know."
James shook his head in mock disgust and turned away from George's grinning face. "Thanks for the advice," he said drily as he poured a cup of tea. "Now, I was looking for you at the behest of my wife. Anne wants me to exact a promise that you will stay until after your birthday. A major party is not appropriate, but we would like to celebrate with you before you dash away."
"I am touched, James. I hadn't given it any thought, to be honest. Birthdays lose significance after a while. Still, it would be nice to commemorate the day with my family."
"Anne will be pleased. She is fond of you, you know, and has missed you. You liven up the place, even during sad times such as this."
"My, aren't we growing sentimental in our old age!"
"You aren't that far behind me, Brother."
"Thirty-two is vastly different than, what are you now? Fifty? Fifty-five?"
"That will get you beaten! Fifty-five indeed. Keep talking like that and you can forget about any presents. I'll toss you out the door onto your ass with your belongings heaped upon your head! Of course, considering how restless you are, your belongings are probably already packed."
George sat on the chair across from James, leaning back and feigning nonchalance. "Restless? Why do you say that?"
"Oh please! You have had one eye on the door since Christmas! I am shocked you are still here, but you don't need to pretend or apologize, George. I understand that India and your work calls to you. You never were good at idleness. Even while Father was ill, I could tell you were uncomfortable and itching to be busy. I do wonder, though. Is it only India and your work, or do the memories haunt you?"
"Only the first, amazingly enough." George told his brother about his feelings regarding Pemberley and Alex, including sifting through the chest.
"Praise God!" James exclaimed with relief. "I wasn't convinced that running halfway around the world would do the trick, but apparently it has."
"I am not sure what it is, James. Maybe simply time. Maybe other heartaches supplanted my grief over Alex. Maybe I just grew tired of dwelling in the past. Rather idiotic to pine over someone who has been gone for nearly twenty years. Not sure what happened, and I don't care. Life is too busy and exciting to analyze the whys. You are correct that I am anxious to leave, though it has nothing to do with Pemberley or Alex."
He stretched his long legs onto the low table, nudged the tea tray aside to make room, and swept one hand over his body. "Look at me. I am an English-Indian hybrid! I wear crazy clothes that are unbelievably comfortable, by the way. I speak six dialects moderately well and can read and write most of them. I know so many styles of medical treatments that I no longer recall where I learned them. I am tanned in places that never see the sun on most Englishmen. I have seen panthers mating, handled snakes, climbed a one-hundred- foot banyan tree, eaten creatures that I won't mention because you would vomit, become an uncle to two delightful Hindu boys, have traversed jungles and deserts, and best of all, there is much, much more yet to uncover! I am never bored, James. Never unchallenged. You know me well enough to comprehend how valuable that is to me."
"You almost make me envious."
"Doubtful," George snorted. "You are too much a Darcy and tied to the land to gallivant about. I am the one with wanderlust. And it is very hot there, which you would hate. Do you have any idea how freezing I have been these past two months? I will need a year to thaw out. You would wilt into a puddle of flesh in India."
"I can't argue that. I guess living through your letters will suffice. Just be sure you write frequently so I know you haven't been eaten by a lion or contracted an exotic disease."
"I'll do my best. Now, let's save the maudlin sentimentality for later. Tell me about the presents."
As everyone who has followed the Darcy Saga and my blog knows, Dr. George Darcy was never meant to be a main character. He wasn't meant to even stay in England for very long! Needless to say, he had a very different idea on that subject, and being the pushy fellow that he is, eventually he got his way. It is fun to joke about George and his gradual embedding into the story (and my heart) as if he is a real person. Yet the truth is that the character of Dr. George Darcy was much like a real person who "grows on you" and then becomes essential to your personal happiness as an integral part of your life. The stronger his personality emerged, the more I fell in love with him. So too for my readers.
Over time, as I wrote his character interacting with Fitzwilliam, Elizabeth, and the others, tidbits of his life in India were revealed. Sometimes those "facts" were carefully constructed and based on research. Most of the time they simply "came to me" and were then integrated without me hardly realizing it. Little by little I recognized that this was a man who had an incredible story to tell. That this story should be told was a given. Whether I could tell it wasn't so clear.
In December of 2010 I completed Miss Darcy Falls in Love and sent the manuscript to my editor. At that point I was a bit exhausted, and also unsure of what to write next. I had several desires within my heart, none that were taking central stage. I allotted two months to enjoy the holidays and finish a number of household projects that had been forgotten, forcing myself NOT to think about what to write next. Then, one day in late January of 2011 while I was painting the wall of my son's bedroom, I suddenly flashed upon a scene in my head.
Two men, brothers, sitting across from each other in comfortable armchairs located in a parlor of some kind. The scenery was vague, except for a longcase clock somewhere nearby, the steady ticking prompting one of the brothers to think a particular line. It came to me as clearly as if a voice had spoken, chills running up my spine, and I knew instantly that this was the opening line to Dr. George Darcy's story.
Ten years ago Alex died. On this day. At this precise moment.
Nearly the entire scene played out as I finished painting Kyle's room. As soon as I could, I sat down and wrote that line and scene. Naturally it has been expanded upon and altered, but 90% of it is exactly as I envisioned that day in January. The opening line remained untouched.
Now, you might then imagine that I took off and had the book written in a few months. Oh, how I wish! Aside from a plethora of personal issues that hit me in 2011, as well as the edits for Miss Darcy Falls in Love and the April release of  The Trouble With Mr. Darcy, the challenges of writing this novel proved nearly insurmountable.
First off, I had to scour through my novels and find every reference, conversation, detail, description, and so on that had anything to do with George, and to the people from the past, such as James Darcy. I spent hours upon hours plotting a highly technical timeline from the mid-1700s to 1820. Secondly, I had to let inspiration flow to create a full life for George. As much as I had written about him in the Saga, it still wasn't enough to fill thirty-plus years! I spent lots of time in quiet contemplation of who he was as a young man compared to the mature man known in the Saga. How did his personality evolve? What events shaped and molded him? Who were the people that would impact his life? It was an intriguing quandary!
Then came the research. OMG! Talk about tough. Regency England I know fairly well. Georgian England? India? Hinduism? British East India Company? Medical history? Hmm… not so much. Basically I had to start completely from scratch. For the first months of 2011 I worked on research and answering the questions in the last paragraph… in between real life. Admittedly, it was a sketchy process with little progress. My desire to tell George's story was SO STRONG, but the reality was that I didn't know if overcoming the difficulties to do so was worth my time. Why? To be blunt, because I remained unsure whether my editor and publisher were interested in the story.
Every time I broached the topic of George's story, or my future career for that matter, I was met with resistance and vagueness. I'd rather not go into those details, but suffice to say, I wasn't happy with how our professional relationship was going. Even when I formally pitched the idea to my editor in July, the response was lukewarm. For the next two months I confess to writing and researching half-heartedly. Finally I was faced with an offer to publish the story, but also a dilemma. I was well aware that what I wanted to write was at odds with what my publisher wanted from me. However, I feared that if I declined the offer I would never complete George's story. I decided that telling his story, even if not precisely as I would wish, was better than not telling it at all. Now, in hindsight, I see the matter differently, but at the time I believed I needed the impetus of a signed contract with a firm deadline to break through the roadblocks. So, in October I signed the contract, and got down to serious work!
Sadly, it still was not a smooth process. Getting serious meant I had to face the biggest hurdle of all.
In a nutshell, I knew from dozens of conversations with my editor that they/she refused to consider this novel as a historical fiction, which therefore meant I was drastically limited in how much I could write. As I alluded to above, our visions were on different pages. How could I possibly recount a man's life in a single novel that could not exceed roughly 400 pages? Now, that may sound like a lot, but pick up a historical novel and flip to the end. There is a huge difference between 400 pages and 5, 6 or 700 as is standard for a serious work of historical fiction! Again, for reasons I won't delve into but remain very unhappy about, I was not allowed that option. Thus, I had to step back a pace, so to speak, and carefully consider what story was most important for me to tell. As I saw it, there were three elements to Dr. Darcy's life I longed to cover–
1. George's personal journey. This would encompass his lingering grief over Alex, his relationships with his family, the significant friends and loved ones he would make in India, his romantic relationships, his travels, the trials and losses he would suffer, and all the other events that shape a person. His "character arc," to use a literary term, that would bring him to the George my fans knew and loved.
2. George's professional journey. This would focus on medicine, the practice of a physician during that time and in India, medical history and the types of healing arts, how George became a brilliant doctor, and the like. I wanted to deeply explore every aspect of medical practice, and vividly show George at work in as realistic a manner as possible.
3. George's literal journey. This would cover his actual travels, the places he visited or lived in, the Indian culture and how he immersed himself into it, his relationship with the East India Company, the history of India and George's involvement in politics and wars, real historical figures to interact with, the balances of power during this fascinating time, etc. I wanted my readers to feel India, just as they feel England while reading my novels.
As much as I hated to admit it, it was impossible to do justice to all three. Something had to give or the book would be too long and my editor would refuse to publish it. It was agonizing, and angering, but since there was no hope in convincing her to consider my work as serious literature worthy of being labeled historical fiction, I let #3 take a backseat to the first two elements. Even #2 wasn't highlighted as thoroughly as I originally conceived. It was a bitter choice to be sure, but when I honestly considered the options, there was never any doubt that what my heart wanted most to tell was George Darcy's personal journey. After all, it is the man we love and adore!
The conclusion to this story behind the story is that I wish I could have told the complete saga of Dr. Darcy as I dreamed. Yet, despite the sacrifices, the final result is a novel I am tremendously proud of. George Darcy is an incredible human being that I feel blessed to know. I am honored to be granted the opportunity to recount his extraordinary life. The Passions of Dr. Darcy is aptly named. I guess he is real to me!